From time-to-time we like to include relevant topics, debates and on going discussions about driving and the automobile. Check back for additions and current-event topics. Leave us a comment yourself in our "Contact Us" page if you like.


---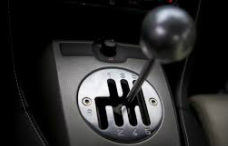 THE MANUAL TRANSMISSION: The Road to Extinction?
There has been a debate on-going in recent years, now more than ever, about the future of the manual transmission...the stick shift...or the "stick." If you ask 100 American drivers if they can "drive stick,"
you'll probably find that less than half can. If you ask those same drivers when was the last time they did, most will probably pause for a while try to recall. But the actual stats relevant to this debate are not that important. Few will disagree that the automatic transmission is omnipresent on the American roads these days and manuals are far and few in between. Also, the driving stats aren't the debate. Some say it's an issue over performance. Others say it's an issue over principle...or so the purists would have you believe. The manual transmission surely seems to be on the road to extinction. It seems limited and relegated to specially ordered sports cars. Or is it? Try to buy a Ferrari with a manual. Okay, if you can buy a Ferrari at all, you won't find it easy to get a new one with a manual. Even Porsche, for 2014, has limited it's quintessential sports car for the purists, the 911 GT3, to an automatic only. Two of the most revered and pure sports car manufactures in the world have turned away, or are turning away from, the manual transmission. Again, Porsche is expensive too. But the point is two premier and wholly legit sports car manufacturers have all but abandon the manual. Sure, the new 2016 Porsche Cayman GT4 is a manual option. The issue there, it is slower because of it. This is the real issue, as stated above, performance. Automatics are faster with less fuel...just a plain hard fact; one the purists lament much.
This change has been most passionately debated among the purists, this author included. Ten to 15 years ago, manual transmissions were not only available, they were the faster of the two configurations
, if one had an option for the same car in either a "stick" or an automatic...i.e., "slush-box." Also, it was believed then, as it is now, that the manual transmission connects the driver to the car in a way that automatics don't. The driver must be aware, capable, and totally involved to drive a manual well and fast. Especially when one wants to drive a car fast, say on the track, manual transmissions can be exhausting mentally to operate fast and smoothly. For on the track, manuals can cause be the source of serious errors causing significant loss of control. The key to this is the "heel-toe" downshifting technique along with synchronizing the engine to the wheels via the "third pedal"...the clutch. This driving style is becoming a lost art. It already has lost its speed advantage. But again, it is a source of serious errors.
What makes automatics so popular? What makes them faster? Why would Ferrari and Porsche turn away from the long-standing, albeit dated, icons of a true performance car? What else, but technology.
In short, automatics are not the "slush-boxes" they used to be, and manual transmissions are not longer the "proper" gearbox for sports cars. Fluid-filled torque converters have given way to automated friction clutches (just like in your manual) and dual clutch designs. Many of these transmissions can shift gears in milliseconds with no loss of power through the drive line; seamless power with a tap of the steering wheel-mounted paddles! Also, better manufacturing and, of course computer controlled devices have made the modern automatic transmission so capable, so fast, and so reliable that they are easily becoming the performance component of choice; one look at world class sports car racing and you'll clearly see this! And there are an increasing number of forward gears in the latest generation autos that they can get better gas mileage along with that quicker acceleration. Seven and eight speed auto transmissions are already in mainstream cars, and some manufactures are developing 9-speed transmissions. Even traditional torque converter-based automatics with 7+ gears are faster than manuals these days. Fact is, the technology has gotten so good, manuals are just plain obsolete in every way. They are lighter and cheaper, but still not worth it.
Race car engineers and drivers have long known this too. Unless the race series rules mandate a manually operated clutch (like NASCAR), race car engineers use automatic transmissions. No one chooses a manual over a automatic with the goal of going faster. This has not been a debated point to this discussion; modern autos are faster. This was the exact rationale Porsche stated for the release of the 2014 911 GT3 with only it's touted 7-speed PDK (dual clutch) Transmission. One can still get a manual from Porsche, but you'll notice on their own factory website the manual-equipped cars' 0-60 times are, on average, .2 seconds slower. This is no small difference. Other manufacturers show similar results with their cars.



So what's the debate all about? What are some sports car purists so frenzied over the loss of the manual transmission? Why do we care that this antiquated technology is going away? Well, I think it's much to do about tradition and the challenge. Sure, I agree 100%, that a manual makes you more involved with driving. It is harder to go fast with a manual transmission; some like this. As do I. However, I do not agree that it necessarily gives you more control as some argue. Driving a manual is work, not just in traffic, but other than on the empty highway, it is work.
It's fun (perhaps the real point of it all), but it's work. And, this work burdens the driver with more decisions, tasks, and chances to make an error. It can also take away from other tasks in the driver's seat. When you are that busy, and transitions between gears is not seamless, you do not have full control as compared to a modern auto. It's already clear, these new autos are faster. So, for this author, in the end, the manual transmission is about a nostalgic art form. No one thinks we should go back to carburetors, solid axles, leaf springs, mechanical ignition, non-ABS brakes, or other designs from yesteryear, but there are plenty of folks who still love that stuff too. Again, we believe it's about nostalgia; and this is a good thing. But it must be thought of in the right perspective. In my opinion, it is a great thing to keep these technologies alive. However, much of the arguments to "save the manual" say new drivers these days don't know how to really drive a car and are not involved with vehicle enough with the automatic transmission. I cannot say this author agrees, however. No one claims that the top racing series in the World have race cars without a "proper" transmission, so why are sports cars with automatics viewed with such disdain my purists?
But we at Dinosoar Motorsports feel cars move with technology and these new transmissions are all part of the forever on-going evolution of the automobile. The argument that these transmission are changing the very core of what cars are or should be, and also changing the American driver is not valid in our opinion. It is a difficult change for some purists because it is so significant. If one wants to be connected to the car and the road, like this author does, the wheel, brake and throttle are still there awaiting your smooth, precise inputs. To really make a car go fast and smooth with a manual will always be more fun and require more talent that with these new transmissions. Dare we say, these new transmission, then, seem to be like cheating to go fast? Maybe. I felt this way about ABS when it first came out; threshold braking was the driver's job, not a computer...Traction Control (TC) even more so!. And while we're at it, Electronic Stability Control (ESC) should be added to the list of "cheating" technologies too. To that end, and to the future, all these things make cars safer, don't they? They sure do. But for the purist, should we be "offended" at ABS, TC, and ESC like we are with the automatic transmission? Again, maybe, but we do expect to turn them off when we want, save the ABS. It comes down to preference, and the lines do get blurred. ESC and or TC in the "on" position will make a car slower around a track, and involved the driver less. "Launch Control" is becoming increasingly available. This is definitely "cheating" in my book. This is not the case for the new age automatic transmission. Maybe this is the real benchmark we should progress to for sports cars. In any case, it is going to happen. I will say, a "proper," old-school manual transmission does force the driver to be involved in more ways than any type of automatic does. It just requires more of a driver. This is important, and it is valued to the purist. I think the only issue with them is they are dated and inferior. Manuals make the car slower when compared to auto-clutch and dual-clutch automatics. This is why I feel the enthusiasts must move with technology, not banish it. I embrace both. I love the seemingly lost of "art" of "three pedal" driving and I love these new, fast "push button" gear boxes too. Can a true purist love both? I feel, in my opinion, that if you are a true car and driving enthusiast you do. Proper sports cars are what I love, I don't care if it's built in Japan, Germany, Britain, Italy or the United States. And, I don't really care what transmission it has either.
Don't fight the evolution of the car my purists friends; it won't stop. Is the manual transmission on the road to extinction?...Probably. So, don't sell the one you have now. I know I won't, even if I can't wait for my paddle-shift, dual clutch automatic! Drive safe, have fun.
---
---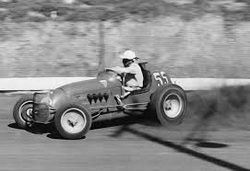 THE IMPORTANCE OF GOOD CAR CONTROL
There are many things that can cause, or lead, to an auto accident and there are few things to keep you from getting into one. The good news is you only need a few. The top attributes that keep you from getting into an accident are focusing on driving, avoiding distractions and, paying attention. Okay, they are all the same thing, but this just cannot be emphasized enough. The importance of focusing on your driving is the most important attribute of being a safe driver. Other attributes are good judgment, experience, and (you guessed it) car control. Many of these attributes just come with time. However, car control can be gotten right now, right away! And, just that fast, you will be a better driver! Keep in mind, paying attention also yields immediate improvement too. But, don't you want both…in fact, ALL the attributes noted above? Of course you do. You're loved ones want you to have all of them too…and so do your passengers!
So then, what is car control? Fundamentally, it is the ability to put the vehicle where you want it, when you want it. It does generally refer to when a vehicle is at or beyond it's limits. Driving a car in control at very slow speeds is not car control per se; at least not for this discussion. Car control is using the vehicle's three control parameters (steering, throttle, brake), through the four tires, to make the vehicle do what you want it to do. You must use the grip of the tires to maintain control over that vehicle. You don't have to be 100% in control of the vehicle to affect a good outcome of where the vehicle goes. In some cases during emergency maneuvers a vehicle exhibits some loss of grip or control (e.g. tire squealing, sliding, skidding), but to manage what is left in the tires to get the vehicle "out of harm's way" is what the driver needs to be knowledgeably of and exploit.
Car control starts with a basic understanding of "vehicle dynamics." This is a discussion on the physics of how a vehicle acts and reacts in a dynamic environment (i.e. driving). Most of how a vehicle moves is a result of the driver's inputs through only three factors; power (throttle and/or transmission), braking, and steering. And, all three inputs go through only the four tires. That's it. There is no other way to affect change in the vehicle, and through no other medium than those tires. Other factors like the road surface affect movement on the car too. A driver needs to react and manage this also. Once you have a solid understanding of vehicle dynamics, you'll be able to much better predict a vehicle's reaction to road conditions and traffic circumstances in order to maximize control of the vehicle.
Know that when we speak to "car control" this does include all vehicles, full-sized SUVs included, not only passenger cars. A 6,000-pound SUV and a 3000-pound compact car are subject to the exact same laws of physics, and will react to the very same car control principles. However, they do drive very differently when compared to each other, of course. This is one reason why one should drive an unfamiliar vehicle with extra caution until one is fully familiar with that vehicle's controls and specific vehicle dynamics. For example, sports cars react quickly to driver inputs, and that "quickness" can make the car lose control faster if not appropriately managed by the driver. Conversely, large, heavy sedans and SUVs react much slower to driver inputs and this too can be very problematic in avoiding accidents and hazards. Knowing how YOUR vehicle will respond is very, very important.
While attention, judgment, and experience are something you should
always
rely on
every
time you drive, car control is that one attribute you hope you really do not need. You hope the first three attributes (focus, judgment, experience) keep you from needing car control, but you cannot always predict a changing road surface or, more likely, other drivers' errors. When that time comes, good car control skills will drastically improve your chances of either avoiding a collision altogether, or turn a serious impact into a minor impact. In turn, this will significantly lower your risk of injury to yourself, your passengers and others involved in the collision. It will likely also limit property damage.
What car control is NOT. It is not racing. It is not drifting. It is not aggressive driving. It is not speeding. While race car drivers, drifters, stunt drivers, and other professional drivers utilize very well developed car control skills, it is only because they are driving at the vehicle's limit, and they are not on public roads. One should
never
intentionally drive their vehicle at the limit on the street.
Because being a capable driver and managing the physics of your vehicle are so important to safe driving, Dinosoar Motorsports strongly urges any driver, especially new drivers, to seek training and experience to learn and improve their car control skills. Aside from being a better and safer driver, you will have a lot of fun doing the training too. There are many schools and organizations that can get you started in gaining this type of training; both in the classroom and behind the wheel; we are one of them. You will have fun and you will be a better driver! Are we pushing our own product? You bet! If one does not think safety and control are critical while driving, then we probably can't earn their business anyway. But if you do, give us a call. Drive safe, have fun.
---